Product Features:
Hands-free
Power Off Memory
Voltage Monitoring
Under-voltage protection
Lightning protection
Leakage current protection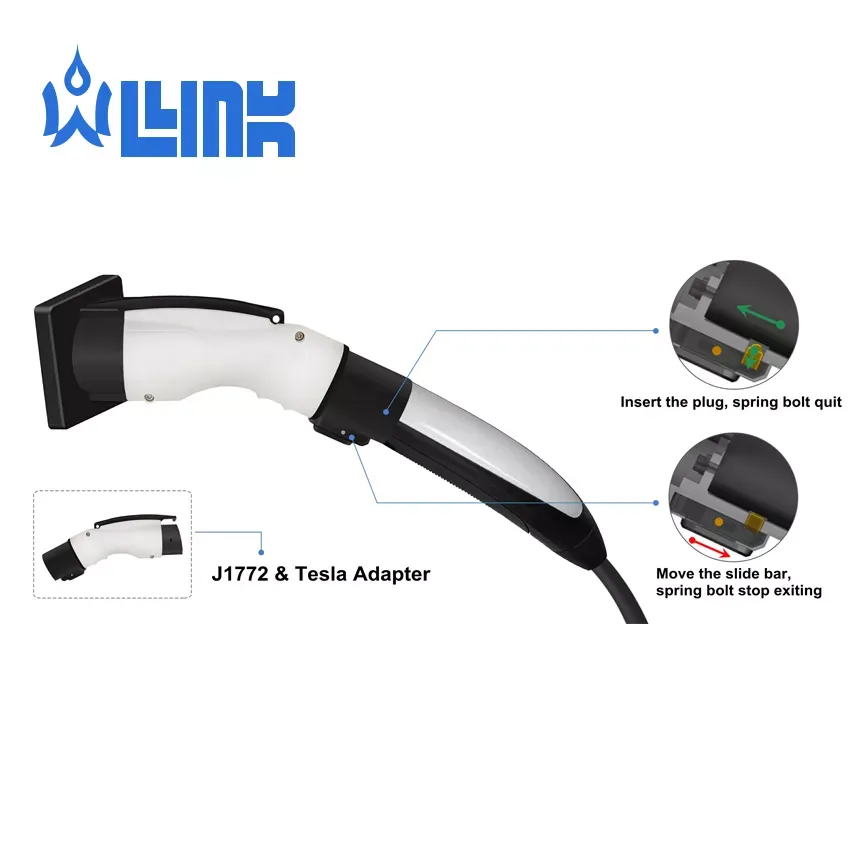 OLINK 
Use a variety of household outlets to charge your Tesla Adapter. Simply attach the appropriate adapter to your Mobile Connector, plug into the corresponding outlet and begin charging. To experience the best home charging speeds, Tesla recommends installing a Wall Connector.