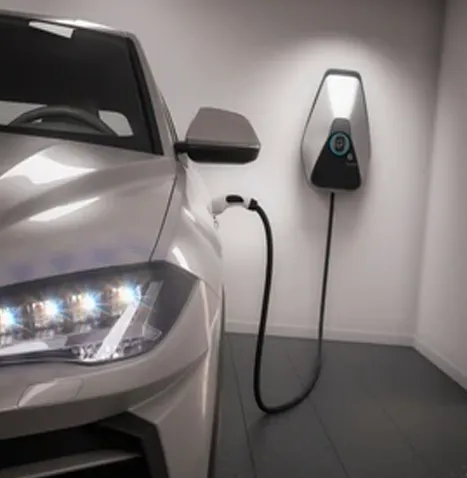 # BYD announced to stop the whole vehicle production of fuel vehicles, favorable to the new energy supply chain
BYD Auto officially announced that according to its strategic development needs, since March 2022 to stop the whole production of fuel cars, BYD also became the world's first to stop fuel car brands! March new energy vehicle production was 106,658 units, up 416.96% year-on-year; sales were 104,878 units, up 422.97% year-on-year. BYD focus on the development of new energy vehicles business is also a good thing, after all, originally the share of fuel cars is not a lot, focus on the most important direction is the focus, while the production of new energy vehicles is a big increase in sales again.
## New energy supply chain is the right time
In the past few years, the market demand for
new energy vehicles
 remains strong, with production and sales reaching record highs. 2021 China's new energy vehicle production was 3.545 million units, and from January to February 2022, new energy vehicle production reached 820,000 units, up 1.6 times year-on-year. 2021 China's new energy vehicle sales were 3.521 million units, and from January to February 2022, the production of new energy vehicles reached 765,000 units, an increase of 1.5 times. According to the CCA's forecast, by 2025, China's total auto market sales may exceed 30 million units, and new energy vehicle sales are expected to exceed 6 million units, nearly doubling compared to 2021 sales.
### New energy vehicle market penetration rate
Compared with fuel vehicles, new energy vehicles have lower energy supplement costs and enjoy favorable policies and subsidies, attracting more and more consumers to switch from fuel vehicles to new energy vehicles. In recent years, the market penetration rate of new energy vehicles has continued to increase. The market penetration rate of new energy vehicles grew from 1.8% in 2016 to 5.4% in 2020. the market share of new energy vehicles in China reached 13.4% in 2021, 8 percentage points higher than the previous year. The New Energy Vehicle Industry Development Plan mentions that by 2025, new energy vehicle sales in China will reach about 20% of total new vehicle sales.
### The globalization of new energy vehicles is inevitable
At present, China's new energy vehicles are still dominated by domestic layout, the golden window of "going out" is gradually compressed, the influence of medium and high-end new energy vehicle products in the world is small, and key technologies or resources such as chips and cobalt resources are still dependent on imports, etc. All these will hinder the globalization of China's new energy vehicle industry. With China's "double cycle" new development pattern, the globalization of China's automotive development will usher in a new opportunity, and new energy vehicles will become an important breakthrough.
## New energy cable supply chain
### New energy high-voltage connectors
As we all know, the automotive is the largest market area of connectors, with the rapid development of
new energy automotive
 industry, the automotive sector will bring a huge increment to the connector industry.
At present, the global automotive is in the direction of new energy and intelligent development, automotive changes will use more electronic products, which means that will increase the demand for connectors, but also will have higher requirements for the quality of connectors.
 According to Bishop & Associates, the global connector market sales size of $ 62.73 billion in 2020, is expected to exceed $ 90 billion in 2023. 2019, the automotive sector has surpassed communications to become the largest market segment, accounting for 23.7%. By segment, the new energy vehicle release for automotive connector growth to provide continued momentum. According to Bishop & Associates forecast, the global automotive connector market size will reach $ 19.45 billion in 2025 ($ 14.15 billion, 2020) automotive electronics, intelligent change also provides new opportunities for automotive connector manufacturers.
### High-voltage automotive wiring harness for new energy vehicles
Today, as new energy vehicles enter a period of rapid penetration, the use of automotive
high-voltage wire harnesses
 is rising significantly. This component can be connected to various parts on the high-voltage system, as a medium for high-voltage power transmission, is the main carrier of power output on electric vehicles. If the new energy vehicle penetration rate of 30%,
high-voltage wiring harness
 single vehicle value of 2500 yuan as the basis for calculation, Tianfeng Securities expects that the domestic market of high-voltage wiring harness in 2025 will reach 20.228 billion, the global market is expected to be 45 billion. Meanwhile, automotive intelligence is another strong driver of wiring harness demand. Recently, the popularity of L2 intelligent driving trend is obvious, the number of sensors, the number of V2X antenna climb high, single car data line usage is also a significant increase. Tianfeng securities to automotive single car high-speed wiring harness value of 1,000 yuan projection, 2025 China's automotive high-speed wiring harness market size of 10.788 billion yuan, the global market of 41.85 billion.
### Engineering materials for new energy vehicles
Engineering plastics flame retardant demand with the rapid development of the global new energy automotive industry, especially the various types of electrical components with fire prevention and environmental safety requirements continue to rise. Engineering plastics have become one of the key materials with the fastest growing demand in the new energy industry chain. At present, organophosphorus (halogen-free) engineering plastics flame retardants have been used on a large scale in the power components of new energy vehicles (
brackets, covers, cases
), charging pile components (
charging guns, charging connectors, charging pile housings, various internal electronic module housings, etc.
).